Feel free to use anything on this website to create your own website. A footer credit would be appreciated, but it is not required. PHP Bootstrap - It's just a toolbox!

About PHP Bootstrap Toolbox!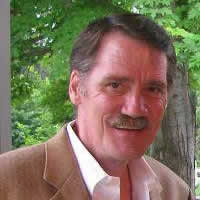 Dan L Gray Sr.
As I create website's, this is where I store some of my favorite plugins and templates found online. It's a little more work then creating bookmarks, but hopefully it will help somebody.
Plugins and themes created and discovered on the web, are being added to the toolbox continuously. I don't expect a huge fan base, but check back often to see what's new.
If you have an interest in making your website mobile device friendly, contact me today.
---
We'll let the customers speak for us.
Having four restaurants keeps me plenty busy. I'm glad you guys took care of my websites.

Someone special in Minneapolis/Saint Paul
This is pretty cool. I'm a new one man startup. You've made learning this stuff so easy.

Someone beginning in Broken Bow, Nebraska
PHP Bootstrap gave me what I needed to venture into the developement field. Thank you so much.

Someone becoming famous in Little Rock
We just hearing
from customers.
---
Recent Projects Using PHP Bootstrap Toolbox